(5 min read)
School's out, passports are sorted, and the flip-flops are packed. One of the things we can all agree on is how exciting it is to be heading towards a summer holiday.
It's so exciting, in fact, that people often forget about their personal security. So, of course, this is the perfect time for criminals to target unwitting victims, stealing your personal data, your devices and your money.
So we wanted to share some tips on how to stay safe when you're travelling, and when you're using your devices outside your home. And, naturally, this advice applies to anyone travelling for work, or even popping to the café down the road to get a change of scenery during the working day.
Tip #1 – update and backup before you leave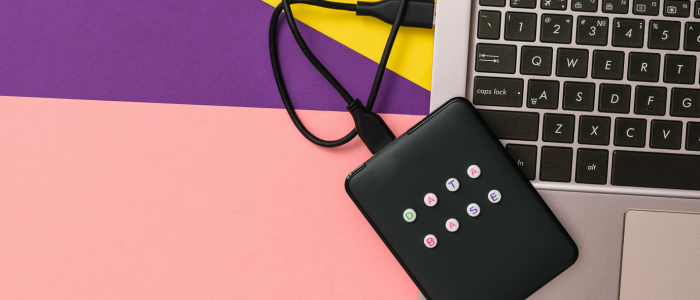 Updates are designed to make sure your device is as secure as possible, so always check you have the latest update before you go away. Similarly, download your data to a removeable device to make sure you have a safe copy if anything happens while you are away. Make sure everyone in your family or travel group does this before you go.
Tip #2 – Use a Virtual Private Network (VPN)
You can't trust public WiFi – even if it's in your villa or posh hotel. 'Man in the middle' attacks happen when hackers position themselves between you and the public WiFi connection. The device to do that with costs less than 100 quid and is very easy to use. So when you think you are browsing securely, you could actually be sending it directly to the hacker. Anything where you have to type in a password or use your personal details can easily be compromised.
Download a reputable VPN and always do your browsing or work through that secure connection. A VPN hides your IP address and is like a tunnel, just for your data. This means that others can't see the websites you visit or the data you send and receive – and it makes it much more difficult for hackers to get hold of your information.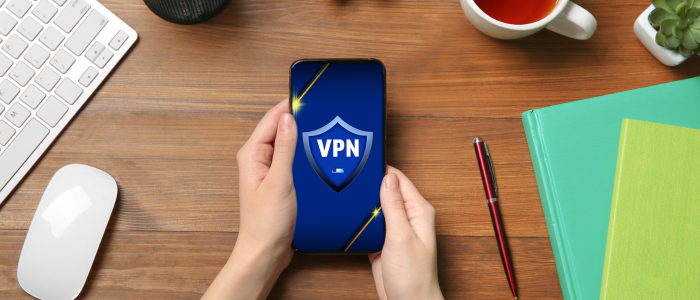 If you work remotely, your organisation should have set up a VPN so you can access files securely. But you should also be using a VPN personally. Don't forget that hackers can access your home router, even if you have changed the standard password, so using a VPN is a good habit to get into. If you don't have one, you can start by Googling Best VPN, or even Free VPN – but make sure it's a reputable name.
Tip #3 – Don't use public USB charging points
USB direct charge points have been installed in airports, bus stations, cafes and other travel hubs. But reports from the FBI suggest that hackers have found a way to use public chargers to infect your device with malware.
It's just another way to open your device up to attack. So take your own lead and charging plug and use a standard electrical outlet to charge when you're away. You can also take a battery pack, so you can charge that safely and use it as an additional power device for your phone, tablet or laptop.
Tip #4 – Keep confidential conversations confidential
Being aware of your surroundings will help to protect your security. Hackers will listen into conversations, and even film your screen, to gather the information they need to compromise your data.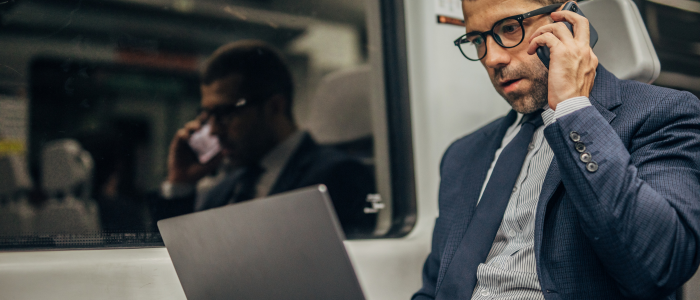 So if you have to do things in public, make sure no one can see your screen. Preferably, have your confidential calls or video meetings in private places where you can't be heard or overlooked. And avoid identifying your devices with the logo of the company you work for – hackers look for details like this when they are choosing potential targets.
Tip #5 – Sharing isn't caring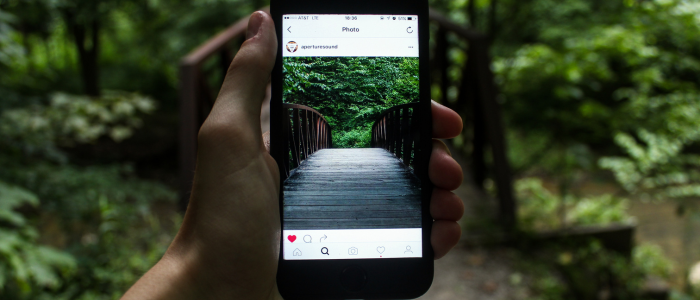 This is the title of one of our most popular episodes. Sharing too many things about yourself online is a sure-fire way to attract a hacker. Certainly, telling everyone that you're going on holiday by posting on Facebook from an airport you've tagged, or checking in at a named hotel, is going to give your hacker plenty of great information. Keep things to yourself until you're safely back home.
We cover all these dangers and more in our easy-to-do online cyber security training. Just contact us today to find out more.
Sign up to get our monthly newsletter, packed with hints and tips on how to stay cyber safe.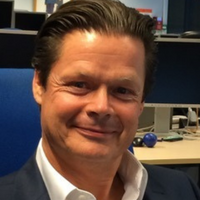 Mark Brown is a behavioural science expert with significant experience in inspiring organisational and culture change that lasts. If you'd like to chat about using Psybersafe in your business to help to stay cyber secure, contact Mark today.